Cryptocurrency Security Guide
Whilst scrolling my twitter feed, I stopped to see this infographic visual titled a Cryptocurrency Security Guide tweeted out by @Jennicide. It's always nice to digest some visual content on really important topics like keeping your crypto secure. Enjoy it!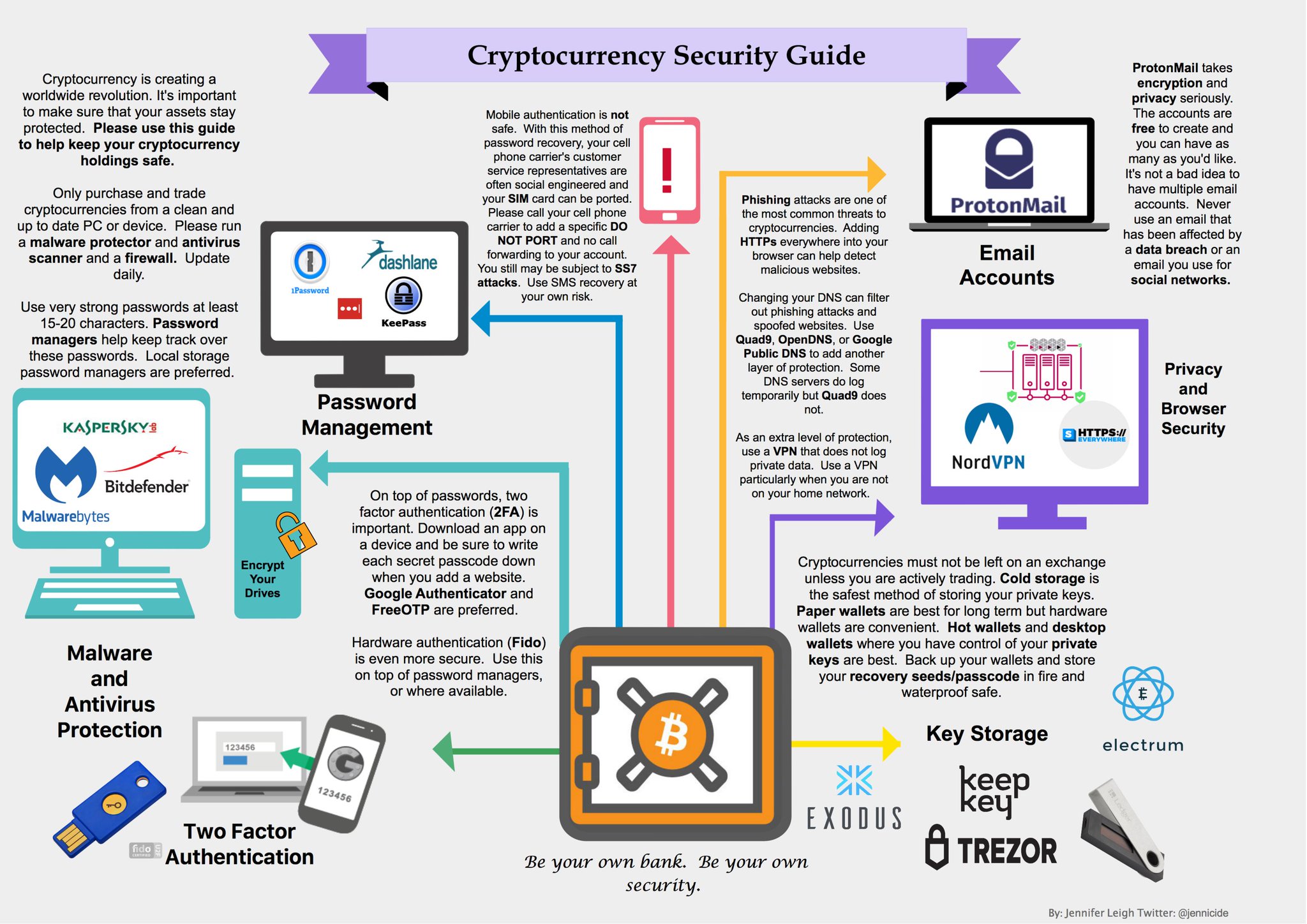 Be sure to tag us and send us all the crypto related infographics you find out there in the wild! Long Live The Blockchain!